This is both practical and foundational. It is practical because we will learn reasons why studying the Bible is important, but it is also foundational because it will prepare us for future discussions on the importance of Bible study. 
Read more…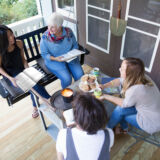 Andrea White
First Christian Church, Berryville, AR
"The studies in these books have helped me understand the pastor's sermons."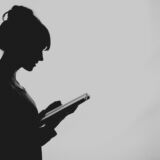 Mari Haisten
Trinity Episcopal Church, Folsom, CA
"Using this study has brought me new focus, understanding and insight. The lessons are clear and to the point."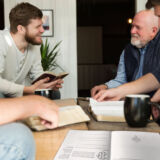 Bob McMillan
St. Stephen's Episcopal. Church, Brewton, AL
"Builds the body by sharing. Opens the mind by questioning. Embraces the Spirit for Sunday worship."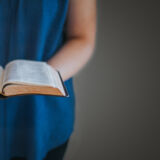 Elizabeth Purdy,
St. Martin 's Episcopal Church, Shady Cove, OR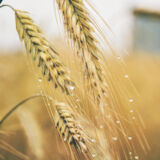 Dr. Heath Burns
Holy Comforter Episcopal Church, Angleton, TX
The Lectionary Bible Study has proven to be invaluable. Both veteran students of the Bible and more casual class attendees have gleaned great benefit…The Bible Study is a wonderful tool for exploring Christ's teachings."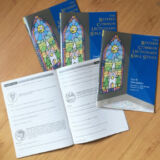 Rev. Lester Mangum
St. Timothy United Meth. Church, Detroit, MI
"The material is provocative, engaging and enabling. Anyone can follow and understand the book."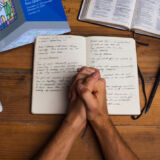 Richard Gugelmann
Chapel Hill, NC
"The questions are a great help for us to start good discussions"
Get News, Specials & Event Information! 
We keep your information private & never share it.
We post resources to aid you in studying the Bible, leading a group Bible Study, ideas for using the Revised Common Lectionary Bible Study as an evangelistic tool to help those who are interested in finding out more about Christ and following him and other subjects.
During this time, when we cannot worship together safely, how can church members stay connected and engaged with their fellow parishioners while waiting for a return to Sunday services in the church building? Interacting with our church family members is an important part of our Christian life. One suggestion is to provide many diverse…
During this period of "sheltering at home" due to the COVID-19 virus, many Bible Study classes have been cancelled. Some churches are using Zoom or Webex to create a virtual Bible study classroom that would bring the class leader and participants together by means of the internet. Here are some applications that allow online…
ŸHave you ever wondered what you should give up for Lent? In the past did you give up chocolates, TV, or something else that you enjoy? This year consider a new approach. Instead of subtracting something, add something to your life that represents a sacrifice, something that would draw you closer to the Lord and…
Using the Revised Common Lectionary Bible Study workbook, you do not have to have an extensive background in the Bible in order to lead a Bible study discussion group. Remember, you are a discussion leader, not necessarily a teacher. The Leader's Guide You can download and print a Leader's Guide by clicking here. or by…